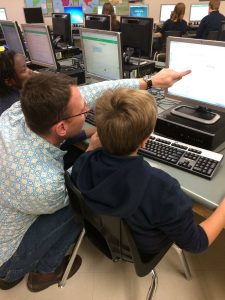 On behalf of the Industry-Education Council of Hamilton, our Board of Directors, and our community partners – a big thank you to Bentley Systems Canada for their financial contribution to the HCC program.
Rob Prouse, Advisory Software Engineer at Bentley Systems Canada, has supported HCC for a few years now. He takes his time to mentor the future ICT workforce, by running clubs within our community, and recently, he submitted a STEM application to his company to provide support to our program.
We are excited to announce that this grant went through and our program now has the resources to purchase additional technology to support our core HCC program as well as our robotics module!