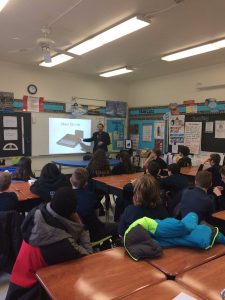 Introducing simple software programming concepts, to students in Grades 4-8, sparks an interest and a curiosity within the Information, Communication, and Technology (ICT) sector. That's the primary goal of our program and we are building tremendous momentum!
Our secondary goal is to encourage our code club members to explore educational pathways and careers within ICT. How can HWCDSB and HWDSB teachers do this? Well, it's pretty easy. Contact the Industry-Education Council of Hamilton and request guest speakers to help bring your curriculum to life.
Our team does the leg work and matches your needs with the appropriate career mentor. The Hamilton community is full of business leaders that are keen to talk about their passions which, in hopes, will lead your students on a pathway into this booming industry.